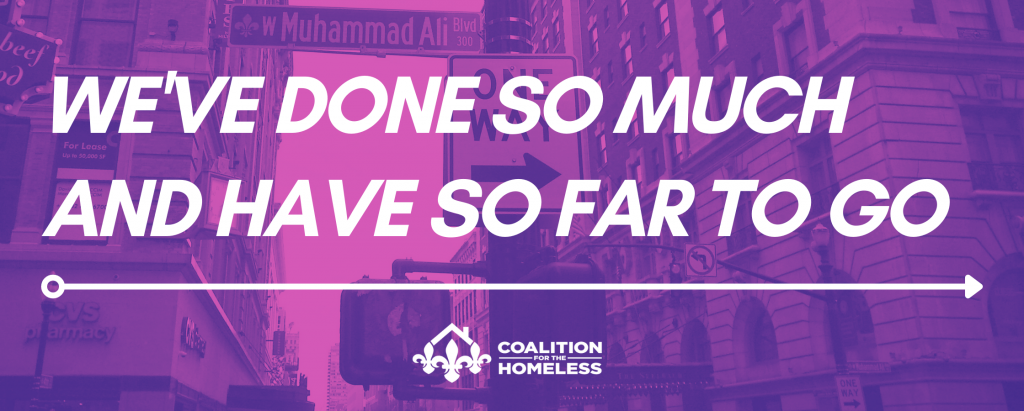 Did you get a letter from LeAndra (Coalition staff member) in the mail this December?
If not, you're not alone—the USPS has been overloaded due to the pandemic, which has caused many people to order holiday gifts online rather than shopping in person.
Please click to read LeAndra's letter, then make a gift to support our work. Thanks to a generous anonymous donor, all gifts up to $15,000 will be doubled through 12/31!
This year, the Coalition and our members have adapted to keep our clients safe and healthy in the face of coronavirus. While schools, businesses, and most nonprofits closed, our partners kept their doors open to serve people who had nowhere else to go, and together, we asked difficult questions:
How can we keep people who sleep outdoors or in shelters safe from a highly contagious virus? Where will people on the family waiting list sleep? How can anyone stay healthy at home if they don't have a home in the first place?
No one should be homeless at any time, but especially during a pandemic. Thanks to your support, we pooled our resources and advocated for more protections and resources for the most vulnerable, including:
New transportation services to help clients get to and from shelters safely
Distribution of thousands of COVID supplies, including hand sanitizer and bleach makers
$3.5 million for COVID assistance for people experiencing homelessness
New funding for a shelter program to keep families healthy
$21 million in rental assistance funding and a new workgroup to advocate for Louisvillians facing eviction
Five new staff members to serve as community-wide housing navigators
Major grants for the Coalition Supporting Young Adults, which became its own nonprofit in support of young people aged 16-24 not engaged in school or work
An expansion of our Prevention & Diversion programs, thanks to private funding
A new LMHA partnership for people to move quickly off the streets and into public housing
A more protective Fair Housing Ordinance passed by Metro Council
Our Youth Action Board speaking at every Metro Council meeting to fight for change
Your donations made these accomplishments possible. Thank you so much.
Together, we can do even more. Please consider another gift before 12/31 and your gift will be matched! Donate here.