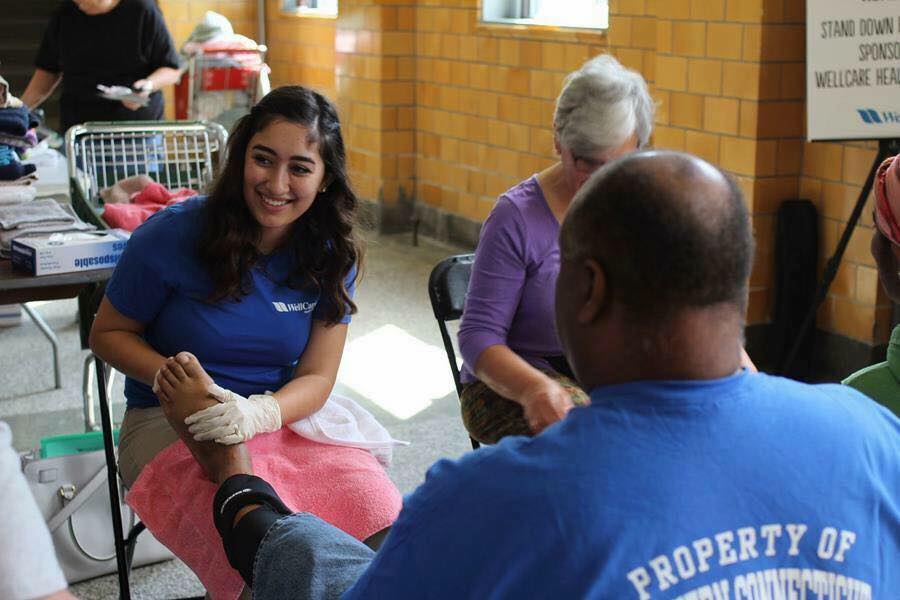 Thank you for your interest in making a difference in the lives of our neighbors facing poverty and homelessness. The success of our efforts to end homelessness in Louisville depends on the engagement of all Louisvillians. There are many ways you can get involved to advocate alongside and for these neighbors. If you have any questions or want to speak with somebody, email George or Catherine.
ADVOCATE IN THE CITY. On a local level, Louisville's Metro Council members regularly pass laws and make budgeting decisions that have a huge impact on people living in poverty and homelessness. Check out our advocate page at www.louhomeless.org/advocate and be sure to sign up for our emails here so you can receive our action alerts. Generally speaking, we stand against criminalization of poverty and homelessness; in favor of fair and safe housing regulations, including balancing the power between landlords and tenants; and in support of funding for affordable housing for people who are extremely low-income.
ADVOCATE IN THE STATE. The Kentucky General Assembly meets every January through March. During the Kentucky state legislative session, stay tuned to our Advocate page, our Facebook page, and get our emails to follow along. Be sure to call that Legislative Message Line to leave a message for your reps (and/or the Louisville caucus) at 1-800-372-7181, too—they really do tally those calls when it comes time to vote!
VOLUNTEER. The Coalition works with over 30 outstanding member agencies who could use your assistance to serve the most vulnerable in Louisville. Please volunteer at one of these hardworking organizations!
DONATE. Make a gift in support of our mission to end homelessness and its causes in Louisville.
Are you worried about a particular person? The Coalition for the Homeless provides Street Tips booklets you can print from our website or pick up in our office and share (call first to be sure they're available at 502-636-9550 x1206). They provide a listing of all the community's homeless services, addresses, and phone numbers. Many Louisvillians gather important items (like water bottles, socks, gloves, snack bars, and more) and put them into bags along with Street Tips to hand out to people in need.
If someone needs to get a shelter bed for the night, they can call (502) 637-BEDS between 10am and 4pm to make a reservation. And if you are worried about someone who may have a mental illness and might be unable to call or stay in a shelter, call the Seven Counties Services outreach team at 502-287-0642 with a description and location so they can help the person. Above all, of course, be safe. Do not go into unknown or unpopulated areas alone and if you feel someone is a risk to themselves or others leave immediately and call 911 for assistance.
Thanks for your compassion for the neediest among us.