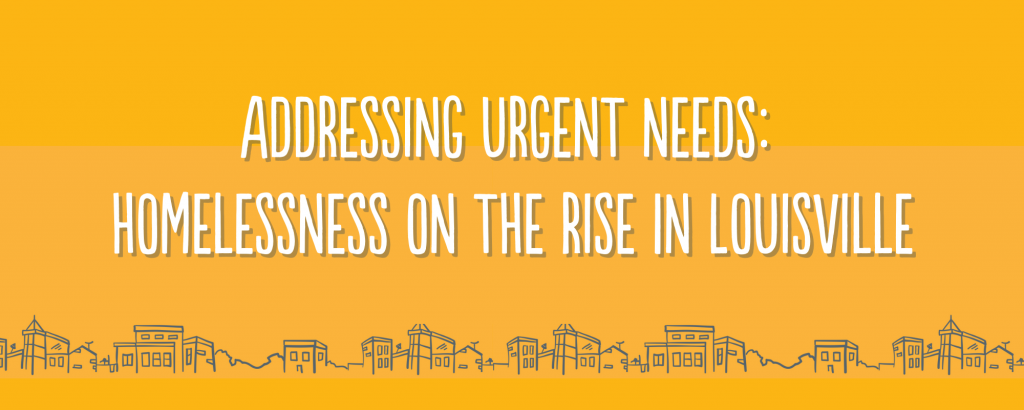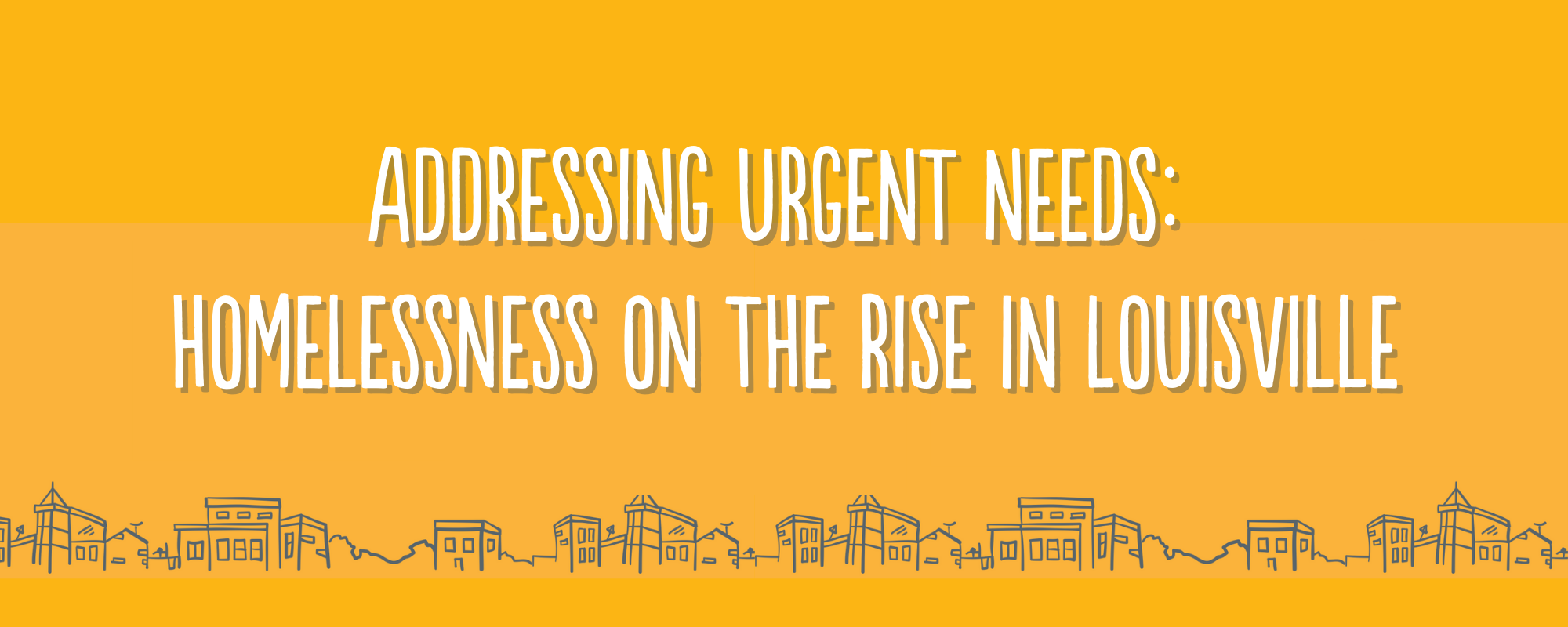 Homelessness Increasing in Louisville: Action Needed Now
LOUISVILLE, KY (April 20, 2022) – Today, the Coalition for the Homeless is releasing a collaborative report which shows that homelessness in Louisville has increased by 41% over the past three years, with nearly 5,000% more people seeking services other than shelter in 2021 compared with 2018.

"One of the most pressing crises facing Louisville today is homelessness. We believe that no Louisvillian should have to live or die on our streets," said Natalie Harris, Executive Director. "It's time for our city to prioritize the growing need for affordable housing and supports, focusing on those with the lowest incomes and the greatest vulnerabilities."
The report, which can be viewed here, was compiled over several months with the assistance of many partners. It recommends the following actions the city must take in response to the crisis:
Fund permanent housing for the poorest Louisvillians, as well as housing navigators and case management supports to get people into housing and help them stay there;
Dedicate funds to shelter improvements, including creating more non-congregate options;
Establish and support more thorough and collaborative medical connections; and
Develop and maintain a stronger, more collaborative community response that is housing-focused and strengths-based, centering the input of people who are unhoused.
"The mayor is presenting the city budget for 2022-23—the final budget of his term—on April 28, and after that, Metro Council will have two months to decide what we fund next fiscal year, which begins July 1," Harris said. "We are hopeful that the community will speak loudly in support of funding housing and homelessness services, and that this report will inform the decisions our Mayor and our Metro Council make in the coming weeks, months, and years."
The Coalition for the Homeless invites all Louisvillians to get involved by sending a message to your councilmembers in support of budgeting that prioritizes housing and supports, eviction prevention, and shelter improvements. (Form link coming soon!)
Executive Summary
One of the most pressing crises facing Louisville today is homelessness.
The primary cause of homelessness is poverty, and the solution to homelessness is housing: affordable, safe, permanent housing throughout our city for our poorest neighbors, with personalized services for those who need support. The Coalition for the Homeless will continue to advocate for affordable housing and for policies that eliminate poverty as our top priority. But because there has been such a dramatic increase in people facing homelessness recently—and because COVID significantly changed the landscape—we sought out best practices for more immediate solutions to serve those sleeping outdoors and in shelter.
The Coalition compiles annual numbers to get a more complete understanding of who experiences homelessness in this city each year. Our data shows two significant trends between 2018 and 2021: a 41% increase in the number of people experiencing homelessness (7,572 to 10,640) and a 4,837% increase in the number of people seeking services other than shelter (75 to 3,724).
These dramatic increases prompted us to bring together a group of local experts who work directly with Louisvillians experiencing homelessness. Together, we developed evidence-based recommendations to address the needs of these Louisvillians as well as the overall community, particularly in the aftermath of the COVID pandemic and its resulting crises.
HOUSING. Create more affordable housing, fund housing navigators, and fund case management supports to get people housed and keep them housed.

SHELTER. Fund more options and improvements for people waiting to access housing, following recommendations of people experiencing homelessness, with a focus on physical structures, program characteristics, staffing, and service gaps.

MEDICAL ASSISTANCE. Create better medical connections for people experiencing homelessness: develop a Whole Health Collaborative (WHC); fund and support Family Health Center Phoenix's medical respite bed program at Hotel Louisville; and create a respite bed program for behavioral health substance use disorder.

COORDINATED COMMUNITY RESPONSE. Coordinate a better community response to homelessness, centering input of people who avoid shelter; keep elected officials and community informed and engaged; coordinate with first responders; and use a housing focused strengths-based model.