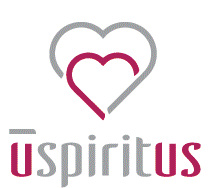 Uspiritus is the largest and most comprehensive care agency for at-risk and foster children and their families in Kentucky. Uspiritus will serve, heal and educate approximately 1,200 children annually with two residential campuses in Louisville and regional offices in Bowling Green, Lexington, Louisville, Owensboro and Paducah. Originally founded as orphanages, Uspiritus combines more than 160 years of compassion to provide care and treatment to children and youth who suffer from the effects of abuse, neglect, homelessness or other crisis situations. Uspiritus is devoted to restoring hope, instilling confidence, furthering education, encouraging spirituality and faith through a comprehensive continuum of care for vulnerable youth and families.
Uspiritus's comprehensive care involve the needs of the whole family – infants to age 22 – with a range of services including case management, family preservation counseling and therapy, therapeutic foster care, residential care, psychiatric residential treatment and transitional and independent living.
Uspiritus is a merger between Bellewood Home for Children and Brooklawn Child & Family Services.