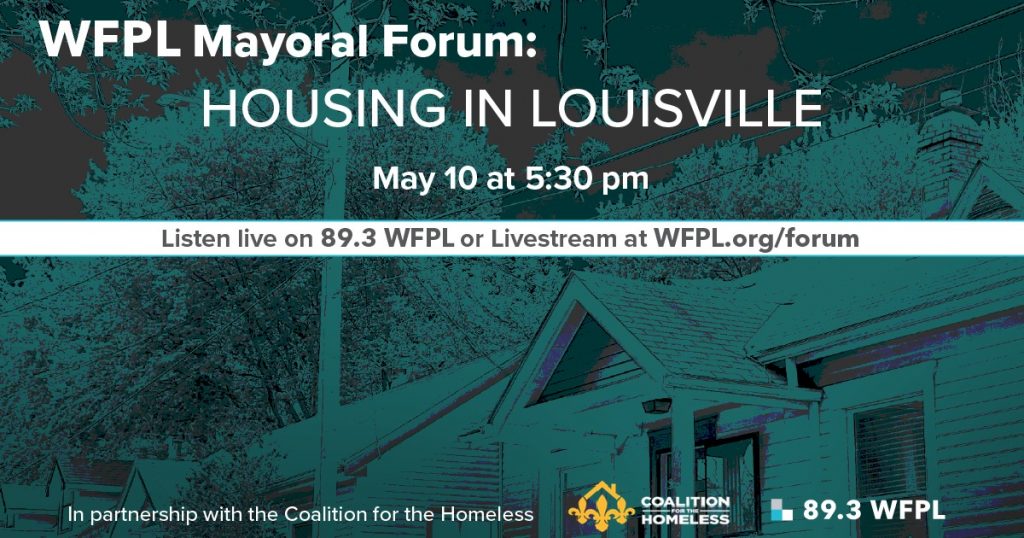 WFPL News and the Coalition for the Homeless co-hosted a mayoral forum on Tuesday, May 10, at 5:30 p.m. The forum was broadcast live on 89.3 WFPL News, and streamed on WFPL.org and Facebook Live.
If you missed the forum, you can watch it here at your convenience.
The discussion focused on solutions for members of our community who are unhoused; housing equity; and affordable housing. It was moderated by Clare Roth, WFPL editor, and Yasmine Jumaa, WFPL race and equity reporter.
Mayoral candidates who participated in the forum included Timothy Findley Jr., Skylar Graudick, Craig Greenberg, Colin J. Hardin, Philip O. Molestina, and Shameka Parrish-Wright.
Watch the forum now in advance of the 2022 Mayoral Primary on Tuesday, May 17!