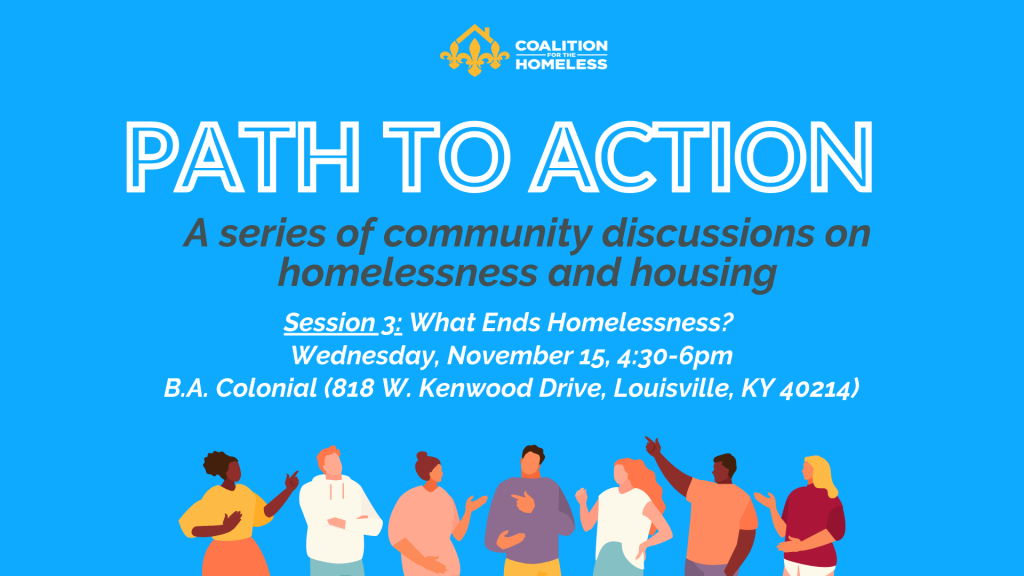 Join the Coalition for the Homeless for our third Path to Action event. Path to Action is a series of free in-person community discussions around homelessness and housing, where we'll build community, dismantle myths about homelessness, hear from you, and answer questions.
Path to Action 3: What Ends Homelessness?
Wednesday, November 15, 4:30-6pm
The B.A. Colonial (818 W. Kenwood Drive Louisville, KY 40214)
RSVP here for your free ticket! Appetizers provided (and drinks available for purchase).
To view other Path to Action presentations and future events, click here.