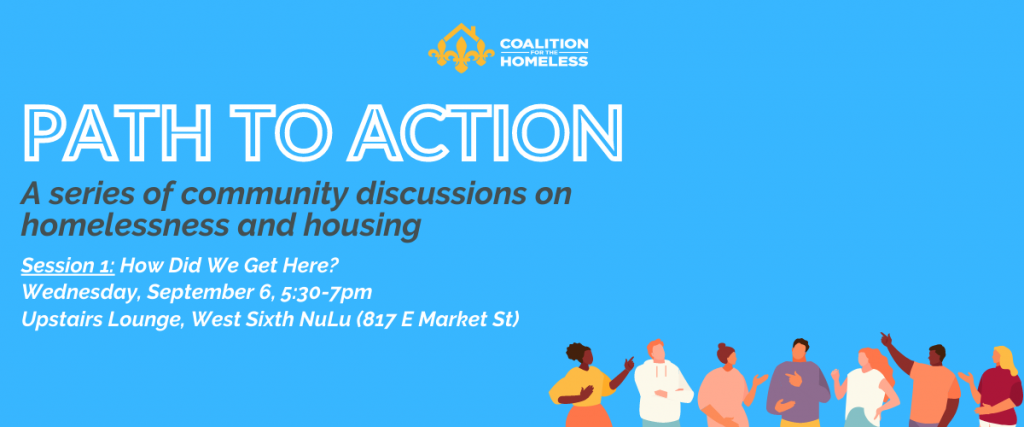 Join the Coalition for the Homeless as we launch Path to Action, a series of in-person community discussions around homelessness and housing.
The first event will be held Wednesday, 9/6, from 5:30-7 at West Sixth NuLu (817 E Market Street). There will be a brief presentation followed by a discussion on how we got to where we are with homelessness in America and in Louisville.
Please join us and bring a friend! The event is free (and drinks will be available for purchase). You can join and share our Facebook event here.