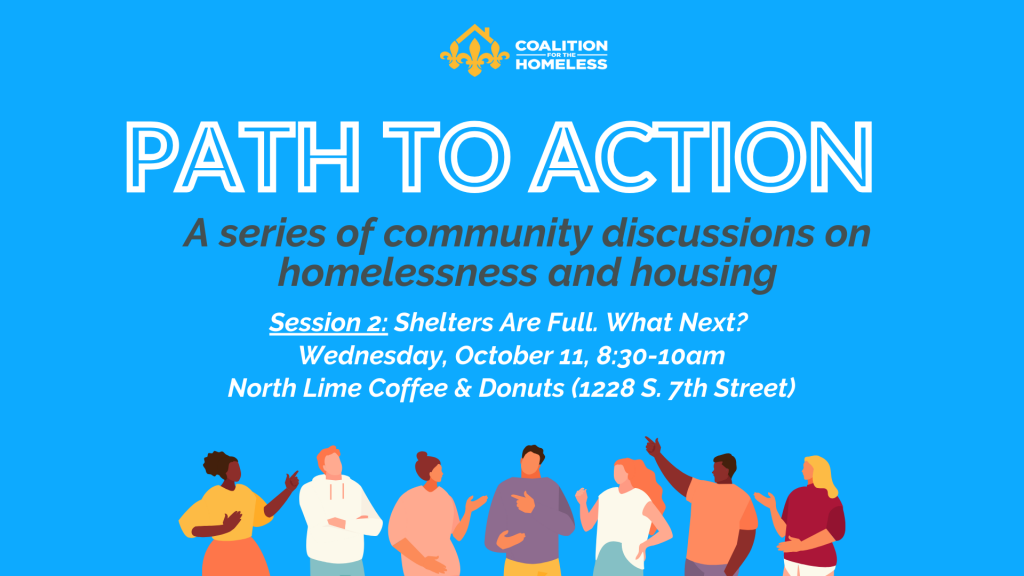 Join the Coalition for the Homeless for our second Path to Action event. Path to Action is a series of free in-person community discussions around homelessness and housing, where we'll build community, dismantle myths about homelessness, hear from you, and answer questions.
Path to Action #2: Shelters Are Full. What Next?
Wednesday, 10/11, from 8:30-10am
RSVP for your free ticket!
North Lime Coffee & Donuts (1228 S. 7th Street) – donuts and coffee provided!
To view other Path to Action presentations and future events, click here.