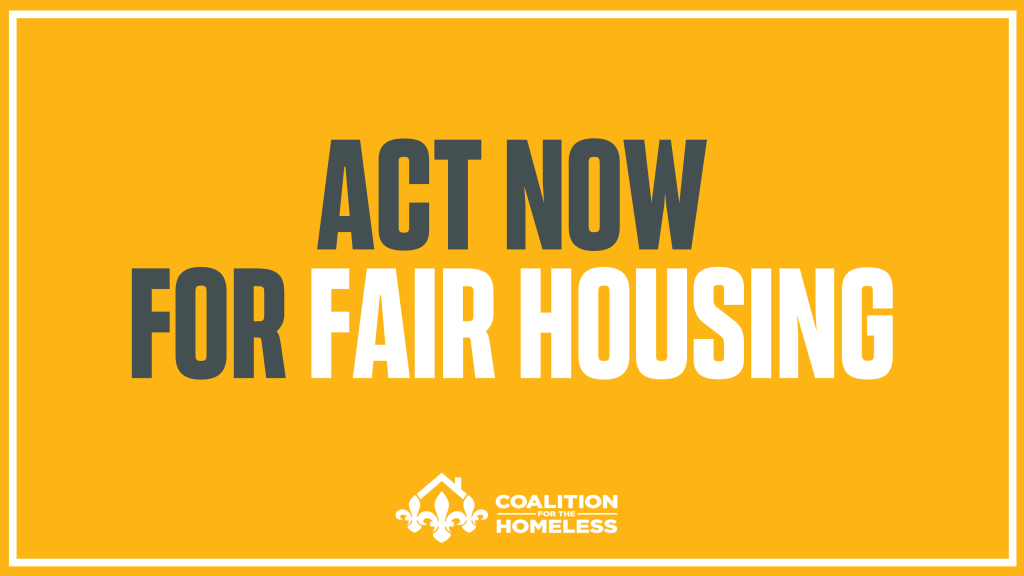 At the Coalition for the Homeless, we believe that everyone deserves a safe place to call home.
Unfortunately, it is still legal to discriminate against someone applying for housing based on homelessness, a prior felony conviction, being a veteran, or how they'll pay their rent.
But we've got good news: a new ordinance just passed out of a Metro Council committee and would protect more Louisvillians from housing discrimination!
Now we need your help to make sure it passes.
Please fill out this quick form to send your Metro Council rep an email to support the Fair Housing ordinance.
Discrimination in all forms is wrong and should be against the law.
Thank you for acting to expand protections for our neighbors!